The diversion of bridleway 65 is due to come into force on 28 November. But it's not ready yet. This gap at the junction with Epsom Lane North (opposite the junction with Royal Drive) looks a bit narrow for horse riders: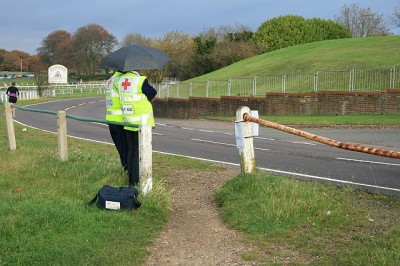 while this sign between the bridleway and the all-weather track is intended to discourage hack riders' use of the latter, but is mounted in such a way that it appears to prohibit use of the bridleway instead: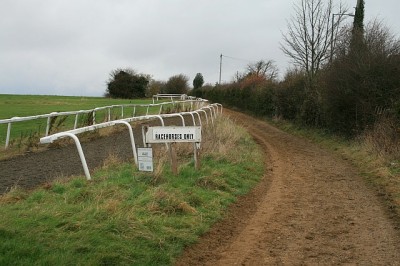 Both will be raised with the consultative committee meeting on 18 November.