Last month, I blogged about the exchange land application pursued by Walton Heath golf club to release part of Beecham's Field from its status as common land. The application was granted in July.
On Saturday, I unexpectedly discovered that club has already dismantled the fencing surrounding the lower part of the replacement land on Lady Hill, south-east of the Pfizer premises in Walton on the Hill. That means that walkers and riders on bridleway 477, which threads a narrow and at times awkward route around the southern perimeter of the replacement land, can now head straight across the open grassland in preference to the lower line of the bridleway, and enjoy the wonderful views south over the Surrey weald. However, do watch out for the fence post holes adjacent to the bridleway.
Here's the view from the track, shown on the Ordnance Survey map, which runs east-west across the top of the slope: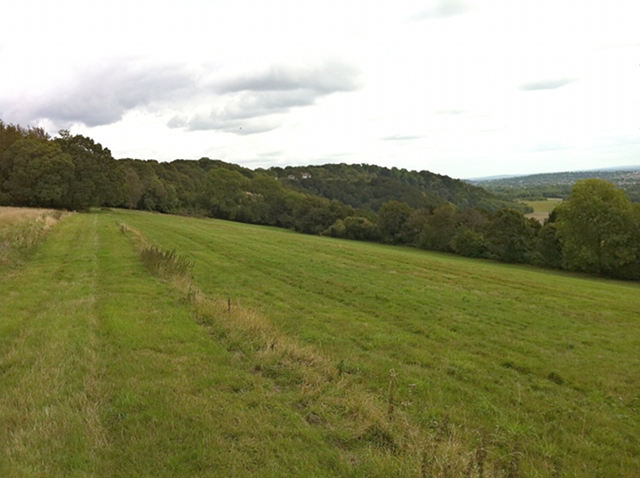 and the view from further up Lady Hill, adjacent to Round Wood: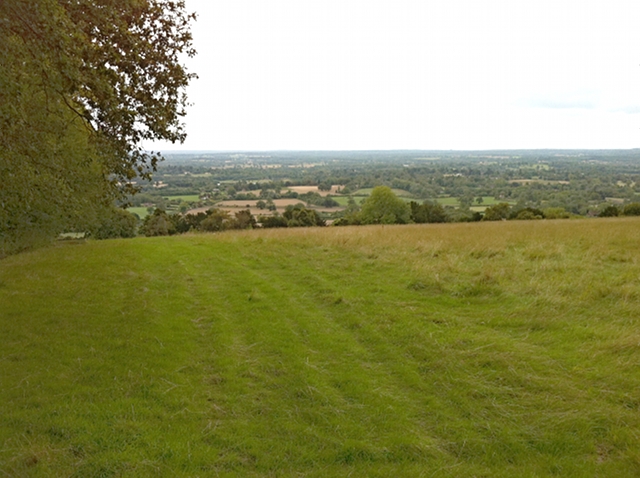 Here is the view looking west back towards Dewriding Plantation. The fence along the edge of the field has been removed. At present, there is no physical access on horseback from the gateway onto the bridleway west to Buckland Lane, although it's possible to pick up the bridleway a little lower down.